Bed Bath & Beyond Receipt Template 1
with barcode and logo, Microsoft Word document. You should download its font first.

The template is reproduced based on the Bed Bath & Beyond receipt prototype, using bitMatrix-C1 and bitMatrix-C1-heavy fonts, which are available for download in the store.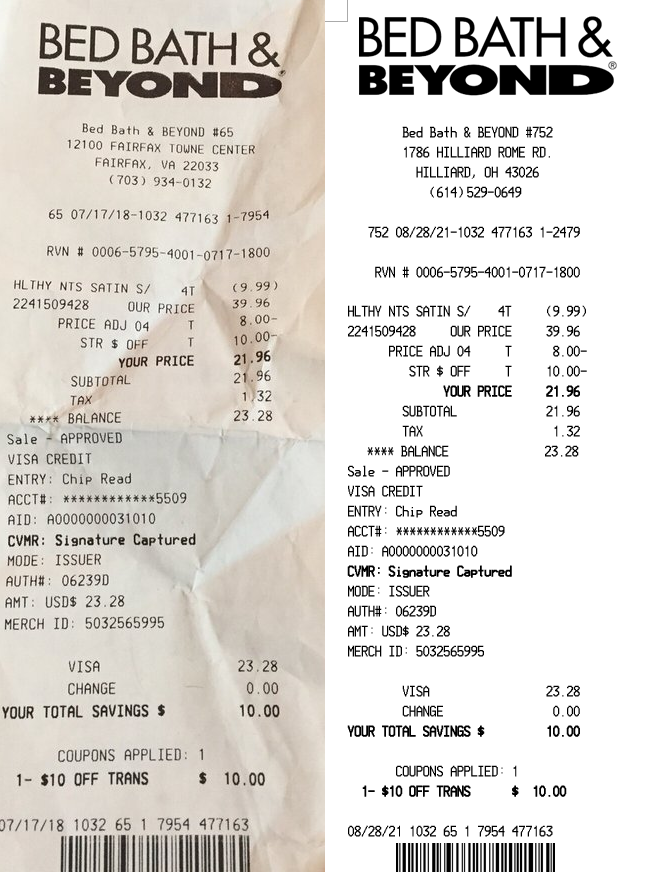 Read this: How to add or edit barcode in Word template?