How to change the resolution of dot-matrix printer?
By adjusting the resolution of the dot matrix printer, we can get a clear printing effect.
For Windows desktop, please follow the steps below:
1, Click Start
2, Click Control Panel
3, Click Printers
4, Right-click the icon for the printer you wish to change the settings, and then click Printing Preferences
5, Click Advanced
6, Select Print Quality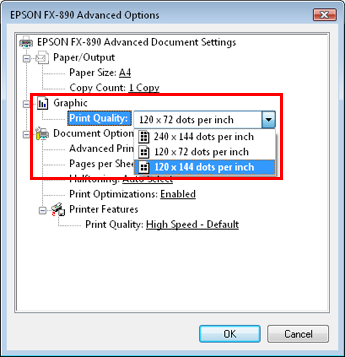 For Microsoft Word 2013/2016 or other text editor, please set the printer preferences in the File-Print-Preferences dialog once again.