USDT Transfer
Send/Deposit/Transfter USDT cryptocurrency from Binance to the following address.
ERC20 address:
0xb77033e21043db1f0c6b7e0275914b4c6b468597
or TRC20 address:
TJn6s6nq1oWYjqQgGBFkcgCu2YkdP79a8M
Tutorial: https://www.binance.com/en-IN/support/faq/115003764971
After the payment is complete, please contact us in time. We can guarantee that you will get the font within 6 hours after payment. Singapore time 7am-7pm is our working hours. During this period, if you still do not receive the font, you can file a complaint, and we will refund you unconditionally.
---
USDT is usually the best choice for users in PayPal-restricted countries such as Turkey and Argentina, and it has the advantage of the fastest transfer. The following screenshots show the recent chats with the several users who have sent USDT cryptocurrency and gotten the font(s).
1.Talking on Facebook Messenger with a Canadian customer who has sent USDT crypto: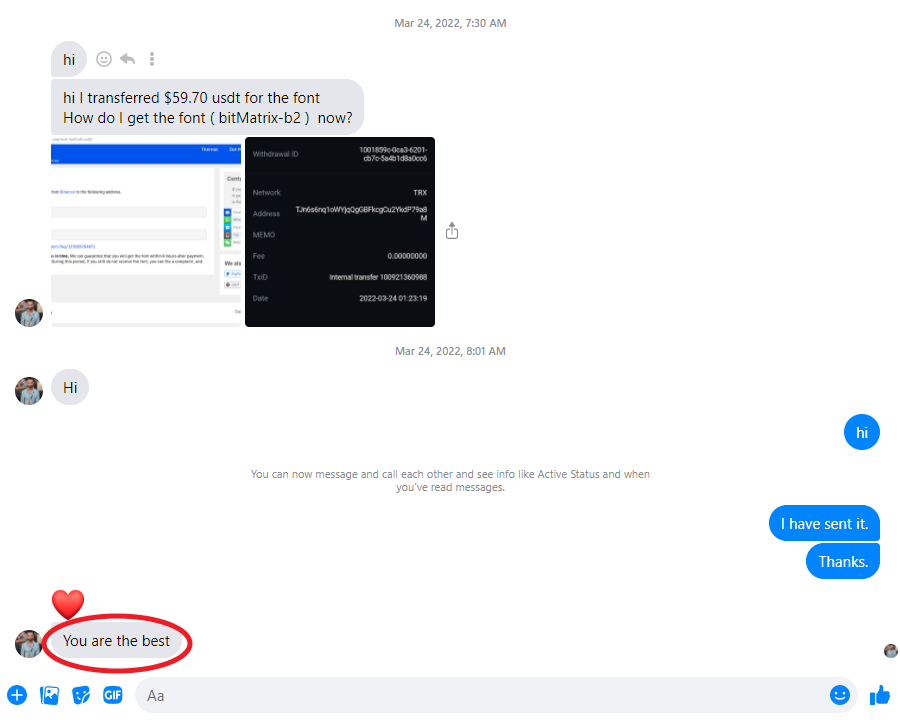 2.Talking on Facebook Messenger with an Argentine customer who has sent USDT crypto: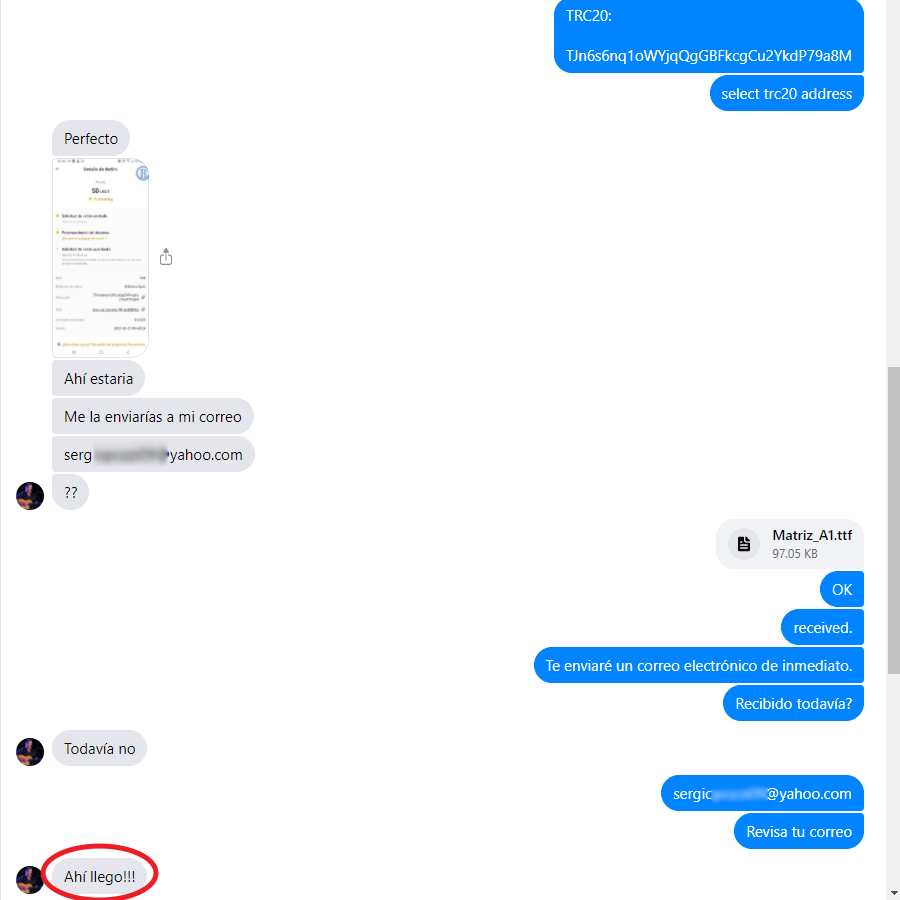 3.Talking on Whatsapp with a Turkish customer who has sent USDT crypto: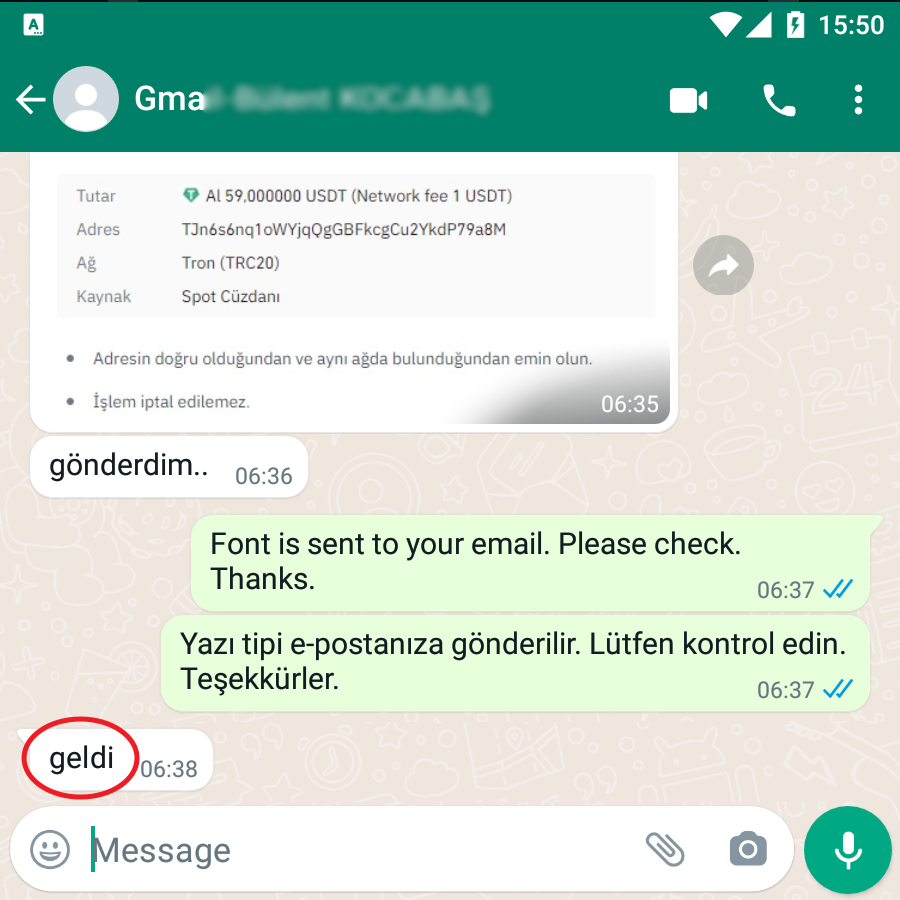 4.Talking in Gmail with an American customer who has sent USDT crypto: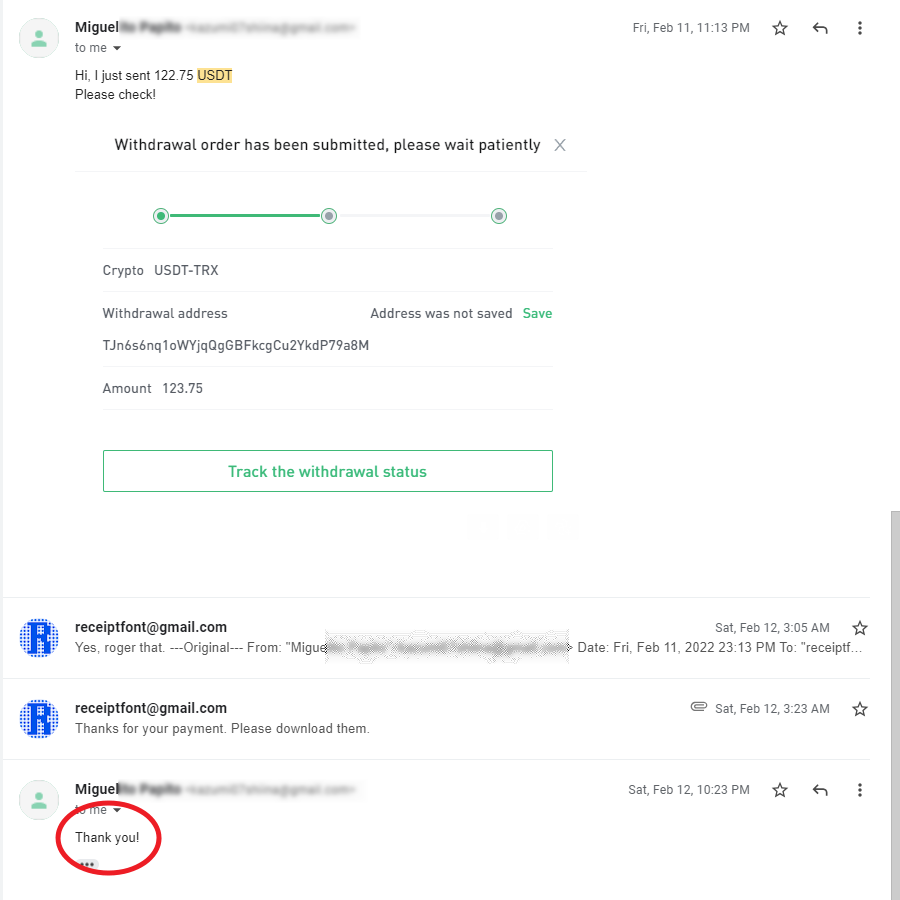 5.Talking in Hotmail with an Turkish customer who has sent USDT crypto: