Description
The template is reproduced based on the Bed Bath & Beyond receipt prototype, using bitMatrix-C1 and bitMatrix-C1-heavy fonts, which are available for download in the store.
🏬 Congrats! If buy the matched font, you can request this template FOR FREE via E-amil.🏬🏬🏬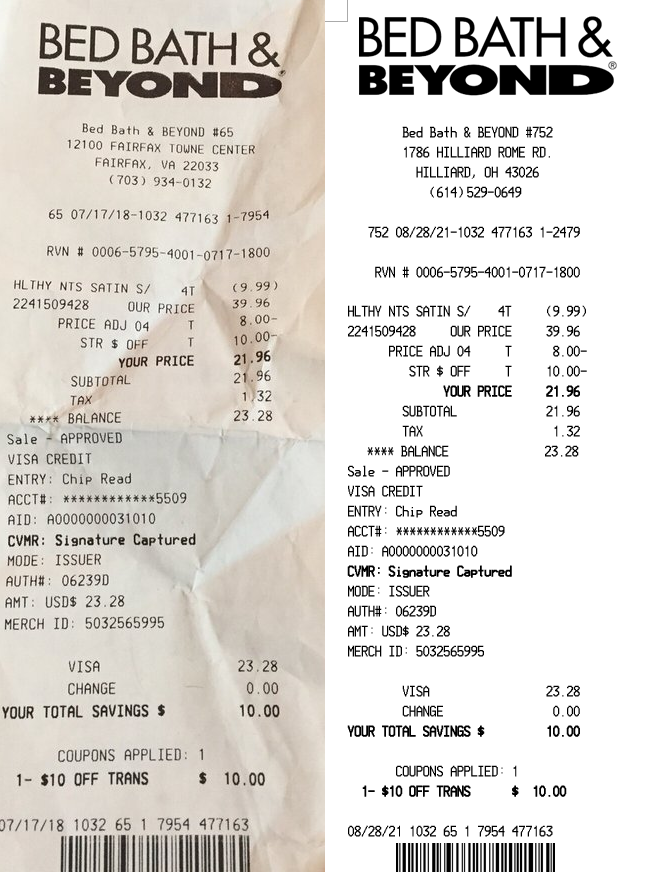 FAQ 0: Why should a template go with the suitable font?
FAQ 1: How to add or edit barcode in Word template?